STUCK AT HOME IN ISOLATION AND THINKING ABOUT YOUR BATHROOM, KITCHEN OR LAUNDRY RENOVATION?

Let's Discuss How We Can Help!
While we always prefer meeting you in person, that's not always practical or possible. To overcome this, Brilliant SA also offers free online consultations via video link. If you're housebound, in quarantine or responsibly working from home to minimise external contact, this is for you.
Our local team have the flexibility to connect with you and assess your renovation needs using a range of simple to use tech platforms between 7am and 7pm. If you're not tech-savvy don't worry it's pretty easy and we'll guide you through it.
Contact our team today to book your Free video or in-home consultation
Request Appointment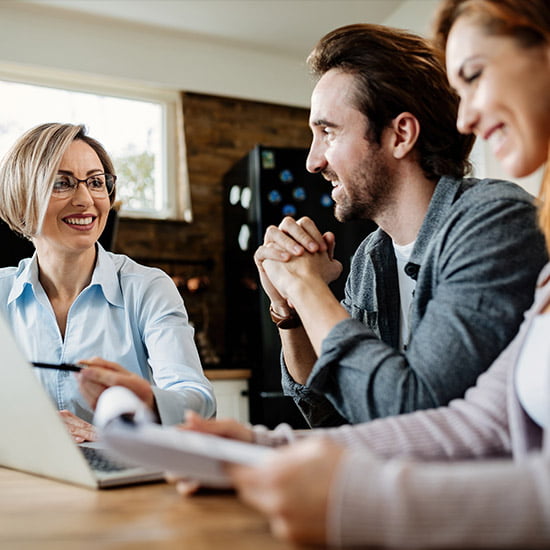 How it Works
The Process Is Simple And Easy.
Preparation
After collecting some basic information through our Project Questionnaire, we discuss the scope and nature of your project with you over the phone or video link.
We ask you for a few photos of the area as well as basic information such as room dimensions. We'll send you a list of useful tips of what to do before the consultation, for best results.
Video Consultation
The video consultation usually takes about 30-45 minutes depending on your project.
At the end of our dicussion, we will have addressed some options and established a direction and budget for your renovation.
Concept design fees apply for all services, following the initial online consultation.
Design and Costing
With the design brief established, we move into the critical stage of concept design and a detailed cost estimate.
We'll then schedule a follow-up appointment to present the proposed design solution to you.
Presentation
We'll present your proposed design by taking you on a virtual tour of your new space via video-conference or in-person at our offices (subject to current health guidelines)
Using our professional 3D Architectural design software, we already build your project virtually before we build it in real-life. We'll also present comprehensive project costs for your consideration.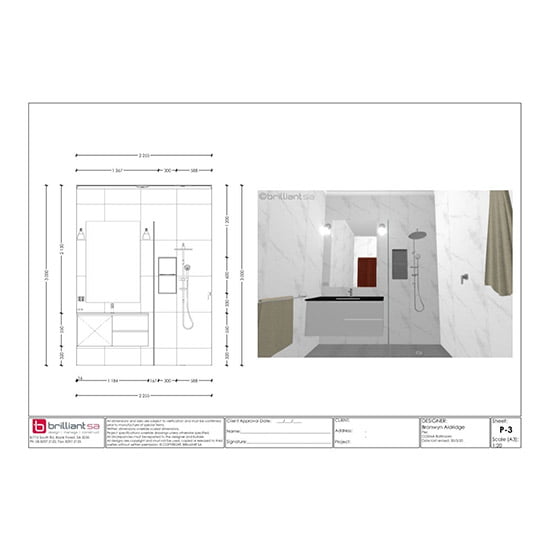 Planning Out The Details
When you're happy with the overall solution and engage Brilliant SA for your project, we advance to completing selections and finer points of the design. We'll need to carry out a site inspection and check-measure to confirm existing conditions before producing detailed construction documents in preparation for delivering your project exactly as planned. We work with you in person and through our online client portal to keep all the important documents, information and communication in one place, complete with financial information and project scheduling. You will always have access to our team and we're with you from start to finish.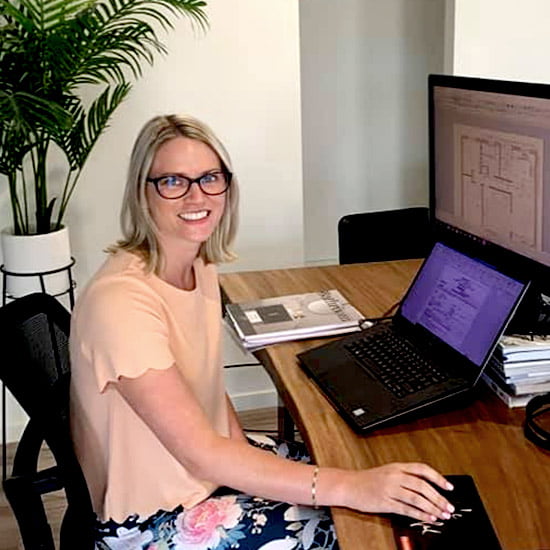 Our Design Team
When possible all our highly skilled designers are based at our head office at least half of their working hours, while working from home when practical and necessary. We're able to adapt easily to changing external conditions and the team remains operational during lockdown periods.
Brilliant SA has been using 3D Architectural design software since 2005 to produce accurate models for design presentations and detailed construction drawings. We already build your project virtually before we build it in real life. We will also have the complete and accurate cost of the project for your consideration.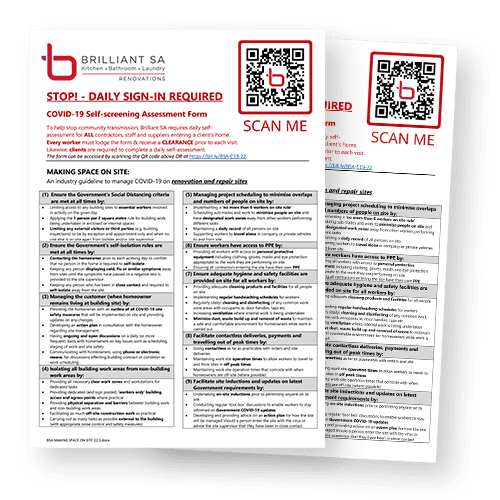 Our Onsite Team
Brilliant SA renovations are all progressing well, with minimal interruptions to schedule. We have no reason to believe that will change.
We're working with our construction team and clients to ensure best practices, in addition to existing health and safety requirements, which change from time to time.
NEED HELP GETTING A START ON YOUR NEXT RENOVATION?