Adelaide Laundry Renovations
Whatever the size, we'll help you make the most of your laundry area. Consider more with your laundry renovation, from a dedicated area for pets, a mud room, integrated washer, dryer and sink options, as well as incorporating more storage and features that utilises the full length and height of the room.
Add more features and purpose to your laundry
Laundry design may have been underestimated and undervalued in the past, but the Brilliant SA team can work with you to transform your laundry space to incorporate more features and functionality, with design solutions for any size, style and complexity.
Your laundry is much more than a wash-house. It's the cleaning centre, home for pets, storage room and much more. It may need to house the drinks fridge or a freezer or perhaps you want to incorporate an additional toilet or shower for a multi-purpose room.
From tiny laundries that can be integrated and hidden away within a bathroom or kitchen to larger homes with more generous space set aside, catering for big households, we'll help you to make the most of it. With careful planning of your laundry renovation and some innovative and clever storage ideas, we'll make your life easier. Our laundries are designed to functionally serve you, while elegant and congruent with your home.
We look at every laundry remodelling as a complete package – from the very first consultation, through to completion, and beyond. Our refined process + online management system keeps you completely up to date with the progress of your project, with files, photos, financials and communication kept in one place with easy access at any time.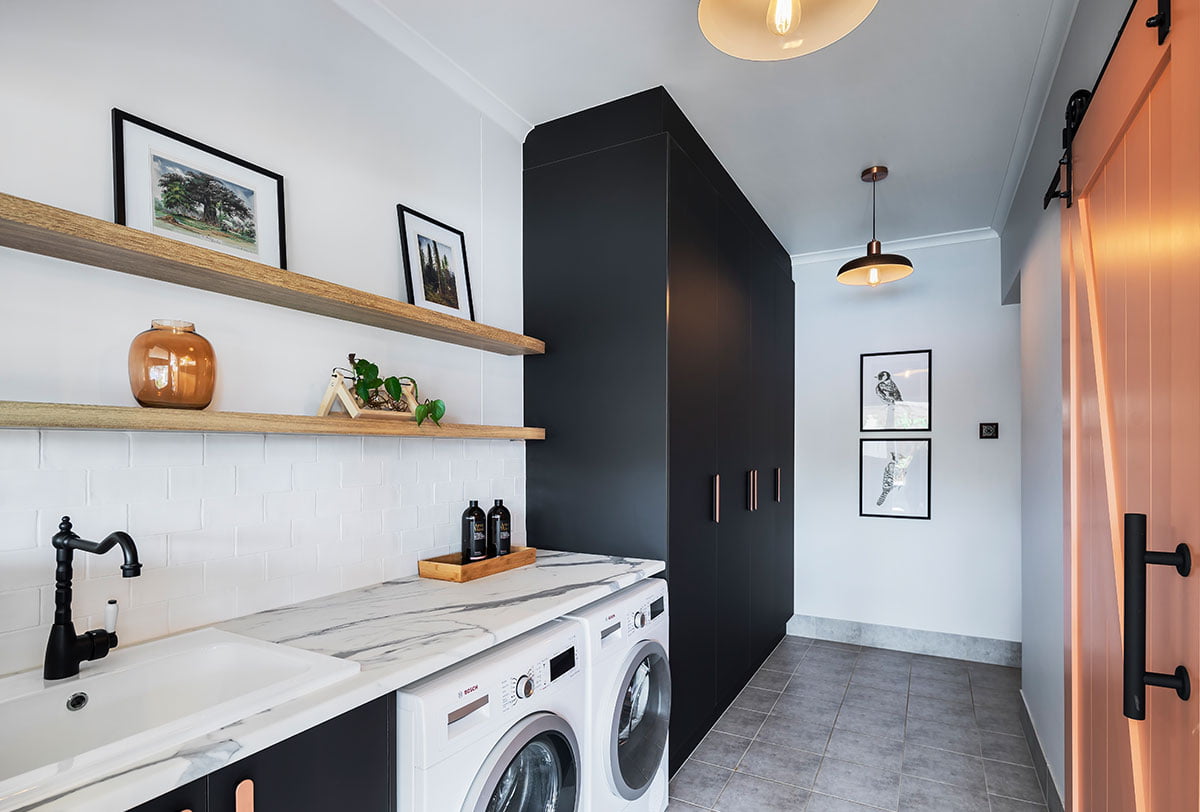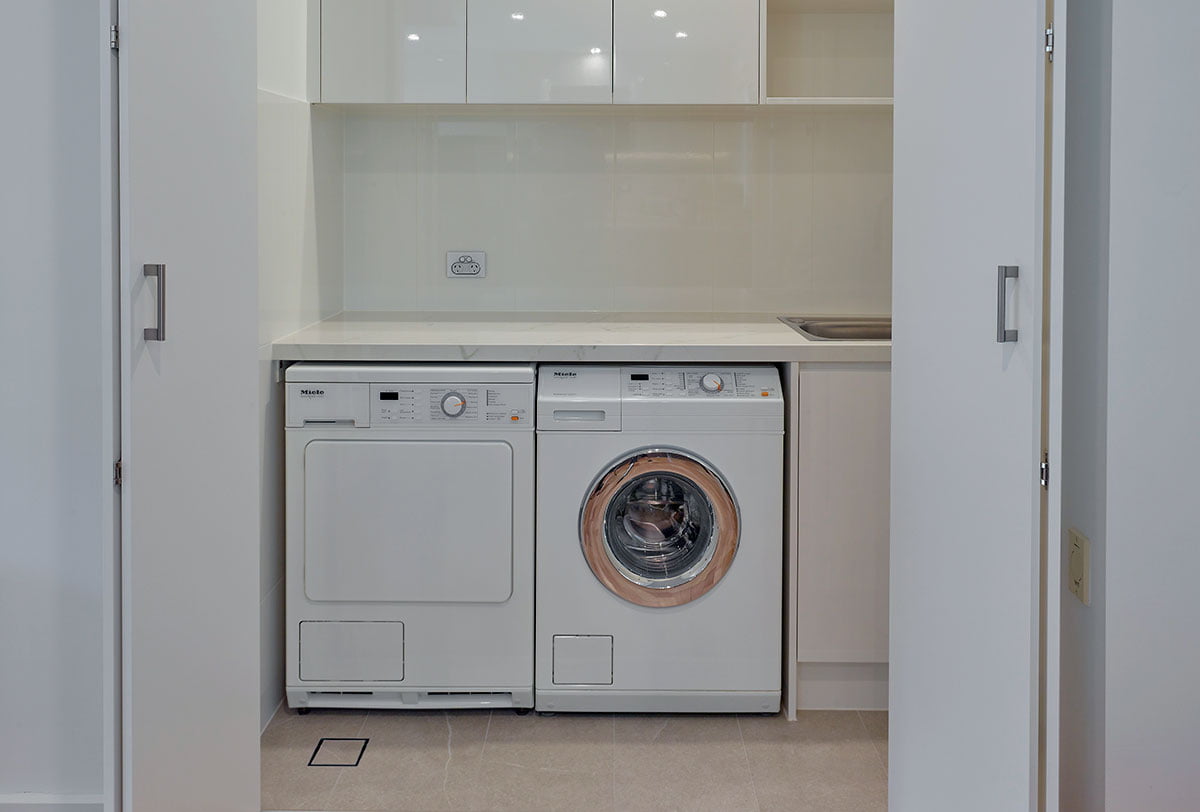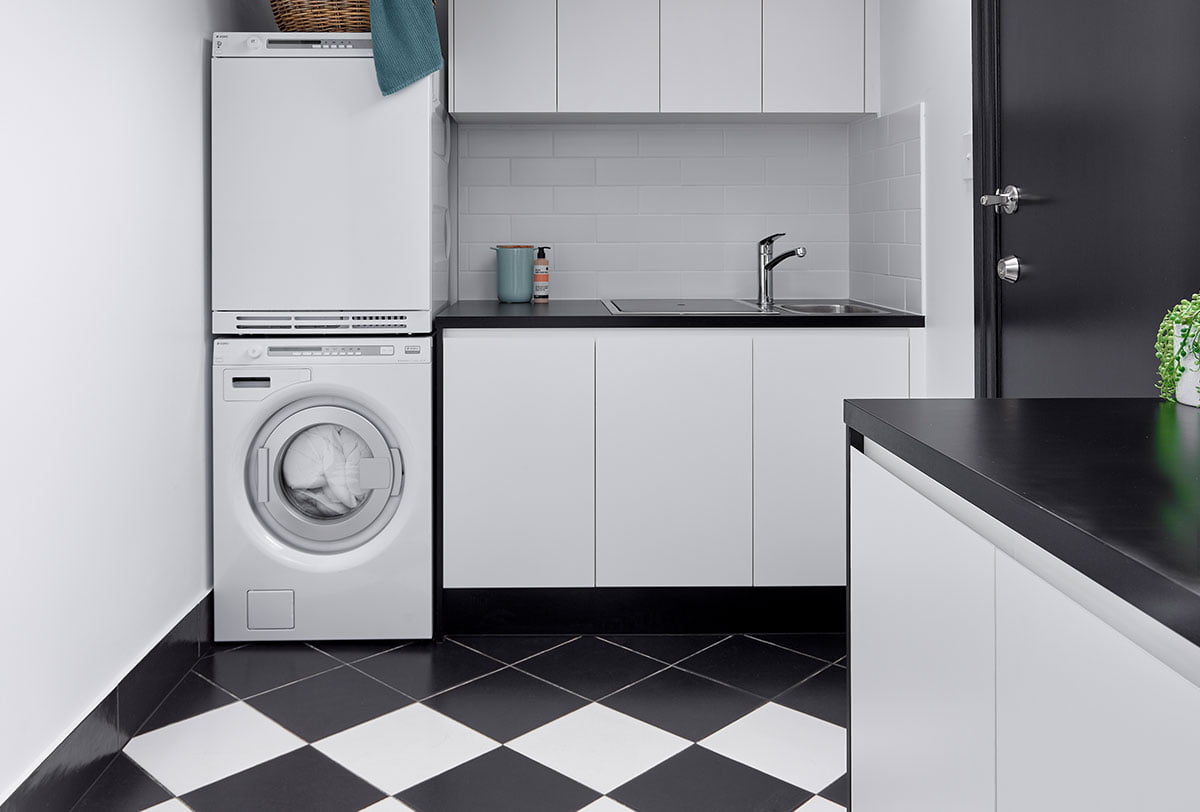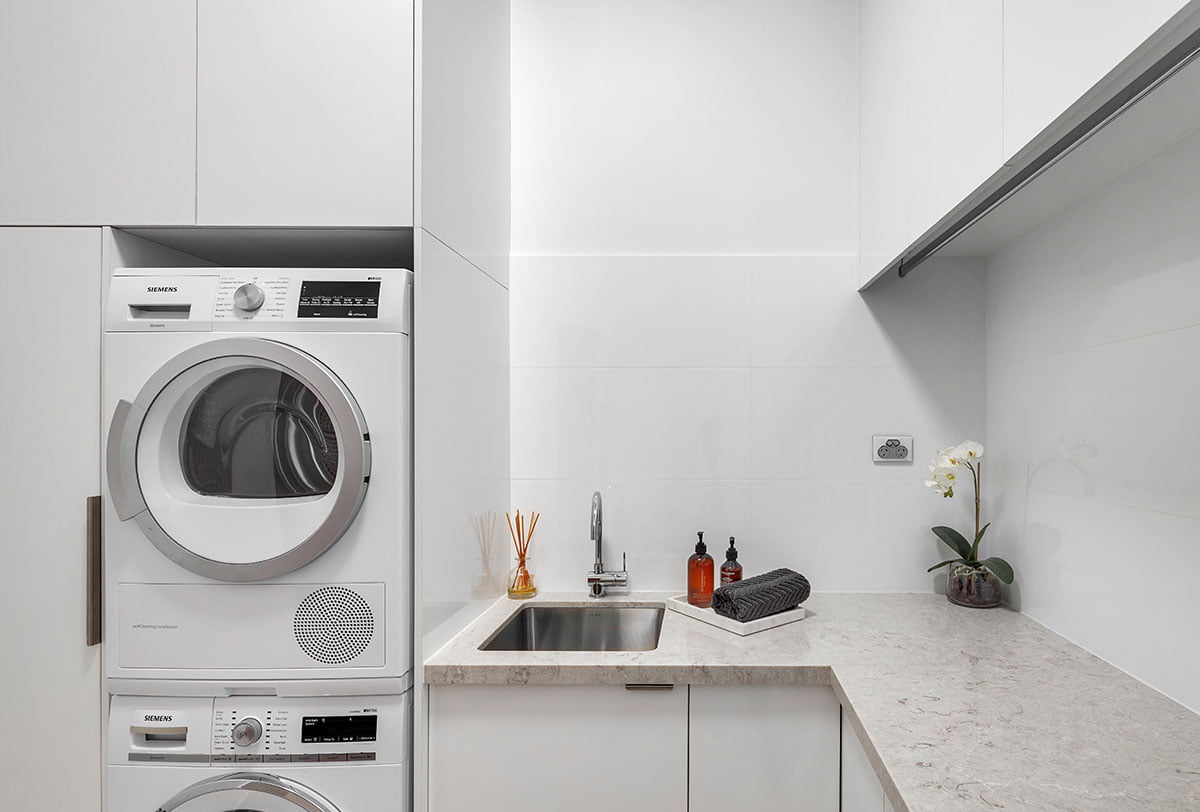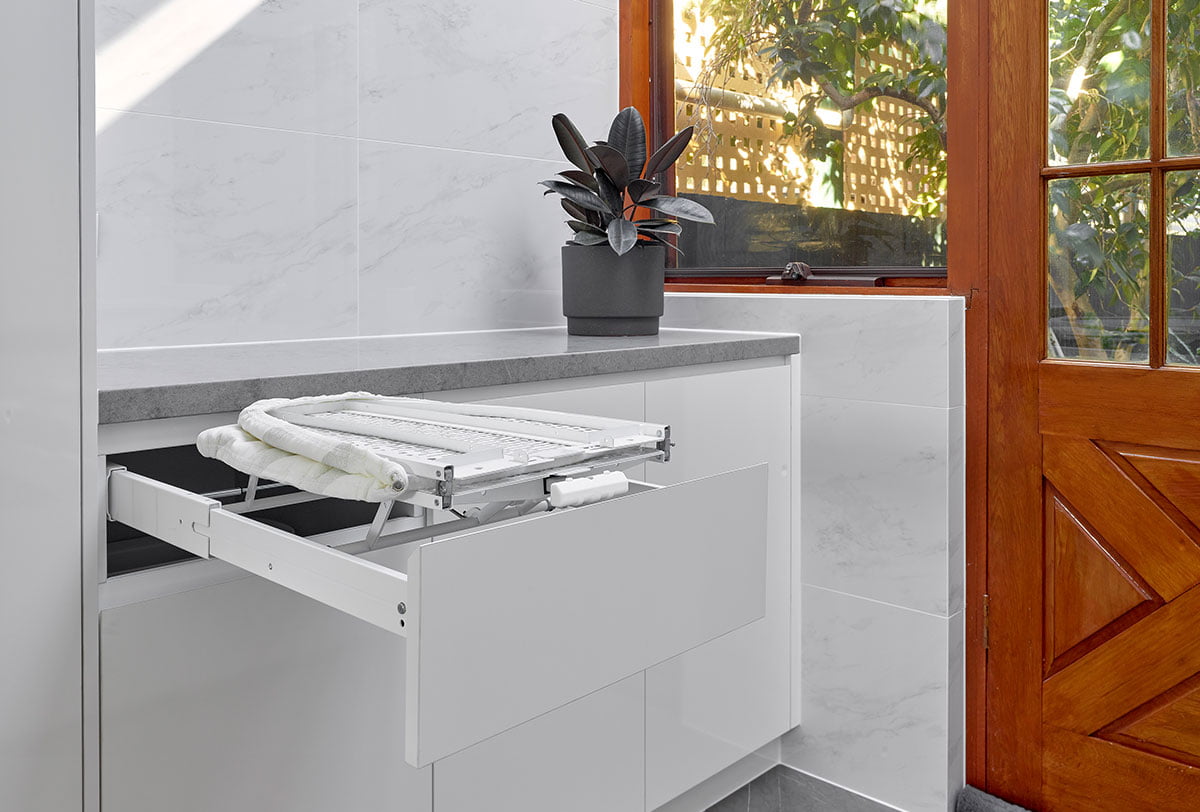 Let us guide you through the process.
Take the Next Step
Featured Laundry Projects
GUARANTEE AND WARRANTY
As fully licensed General Builders, we carry out all of the necessary work for your laundry renovation. Your project is supervised by one of our experienced Building Supervisors who organize and guide expert tradespeople to ensure every detail is done correctly and on time.
You can be assured that we only use the best materials and trades. We source products from local suppliers and businesses where possible to provide the best laundries Adelaide has to offer, all made locally to keep jobs in SA. We'll do this with minimum fuss and mess, treating your house as your home – not as a building site.
YOUR PLACE – YOUR STYLE – WE GET IT!
What our clients say
We needed a quick start
Brian & Janet
Hove